Configuring company information
Where to configure company info
Most company information can be set via the admin panel. You can access it by logging into your administrator panel and visiting Configuration -> Settings and then clicking on the SYSTEM module.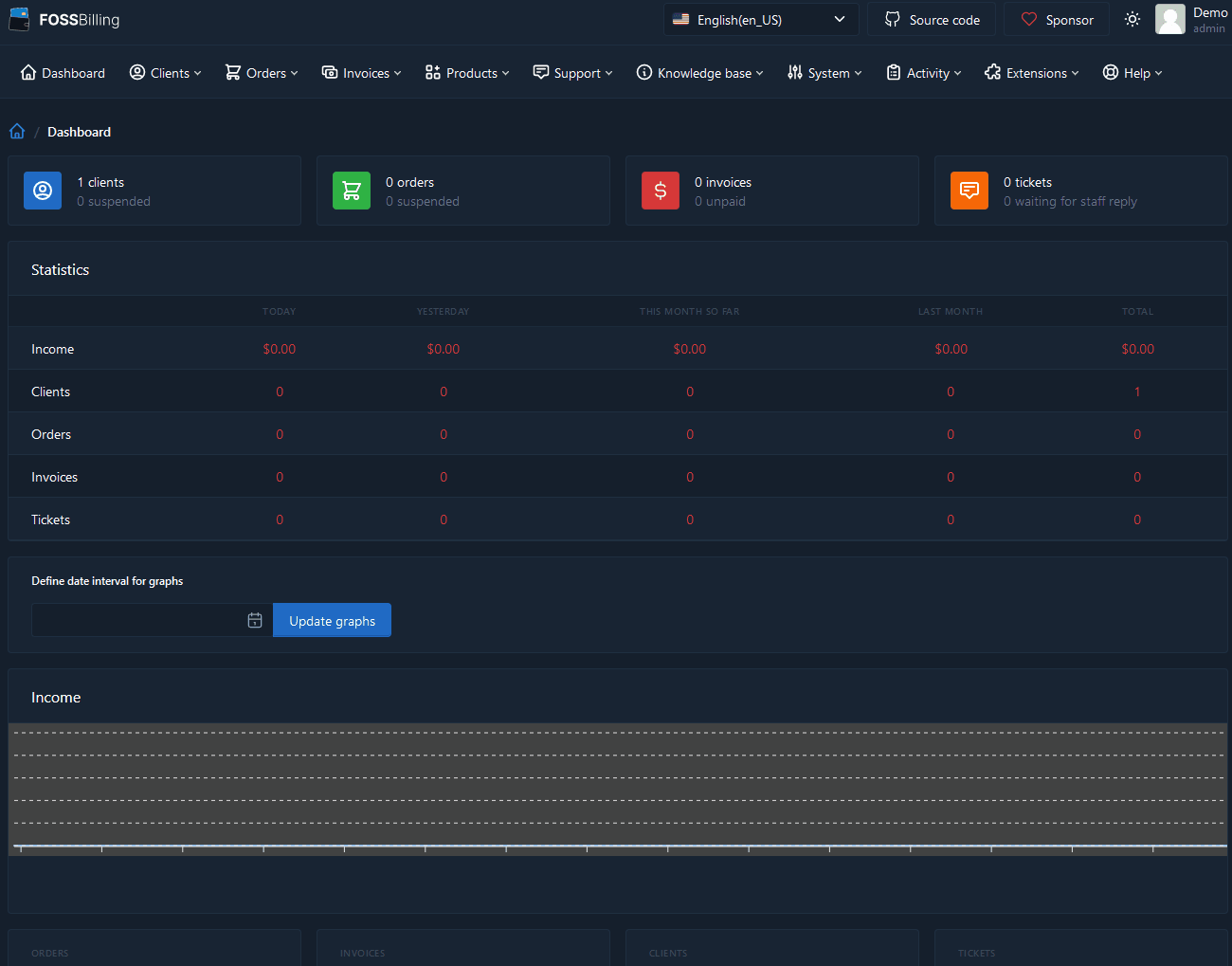 Changing the logo
When changing the logo, there are two configurable options. One for dark mode, and one for light mode. If no dark mode logo is provided, FOSSBilling will use the standard logo.
In general, we recommend storing the logo inside of your theme's assets, however in theory you may provide a link to a logo hosted elsewhere.

Note: Please, do not change the default themes/huraga/assets/img/logo.svg file, as this will be overridden with the default file whenever you update FOSSBilling. Please use a different path!
If you change the logo and the changes aren't reflected, please try clearing both your browser's cache and the FOSSBilling cache.